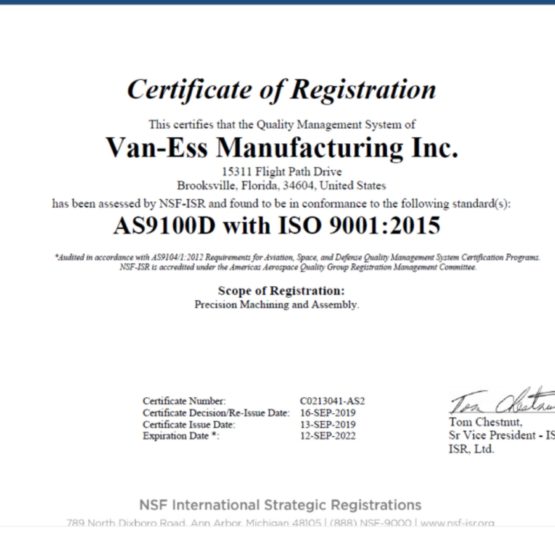 AS9100 is a standard for quality management for use by aviation, space, and defense industry.
As an AS9100D registered company, Van-Ess is committed to ensuring the high quality of our products in order to meet our customer's needs and timely delivery of customer's expectation. All Van-Ess employees have made a commitment to comply with all requirements, to provide superior quality services, by implementing a quality management system based on continuously improving the effectiveness of the quality management system.
International Organization for Standardization sets the standards for quality management to ensure that the needs of customers with statutory and regulatory requirements.
We at Van Ess are registered with a ISO 9001 level of certification